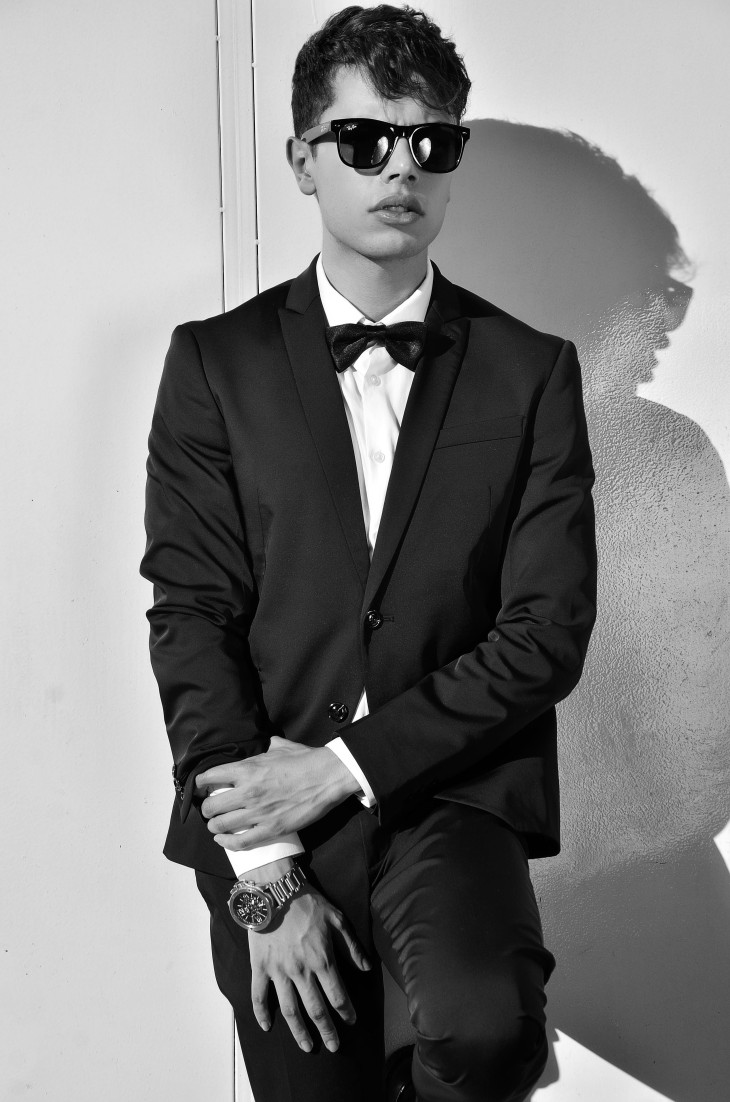 "You should always look great because you never know when you will find your destiny," says David Granados. A fierce new face in men's fashion, David is as passionate about high fashion modeling as he is promoting a positive and healthy lifestyle. "Since I was very young, my mother always stressed the importance of taking care of yourself both inside and out. A positive attitude attracts good things to you. A healthy lifestyle gives you more energy and drive. And fashion, it helps everyone to express and impress; that's what I love."
At the young age of 26 years old, the Italian-Colombian model has an impressive international resume with modeling campaigns in London, New York City, Panama and Peru in addition to touring throughout New Australia as an actor in Australia's smash hit, "Young Talent Time" Most recently, Granados was photographed by a number of major US fashion photographers including Skye Tan in NYC and Bryan Whitely in Chicago, USA. "Traveling plays such an important role in fashion," says David. "Everywhere I go and everything I see, I am influenced by the people and the spirit of place. These experiences become part of who I am and ultimately help to cultivate the taste of my personal style," adds David.
David considers his style a mix of trends: vintage classics, current fashions and next season's hottest looks. Whether it's stylish skinny jeans, tailored Italian jacket and designer 'sunnies' for a slammin' party or a classic black & white ensemble for a nice dinner out, his looks blend edge with a strong editing eye. "The key is also to wear clothes that fit your body well," says David, who tailors even his gym clothes saying that it makes him feel comfortable and keeps him motivated.
A sensibility for personal style is so deeply ingrained in David that he began making fashion statements as early as ten years old. "In grade school, where we all wore identical uniforms, I'd find ways to personalize my look… get my pants skinny, dress it up with a sweater and tie or super stylish pair of shoes. When you look good, it makes you feel better and more confident, that´s the goal here. That's been my experience and what I most want to share with others," David explains. Remarkably focused and bursting with creativity, David Granados is eager to take his modeling career to its highest heights and rock the fashion world, while also sharing styling advice, nutrition plans and his positive approach to fashion, right here on DGFashionLife.com.